We are meant for so much more.
Healing is how we get there.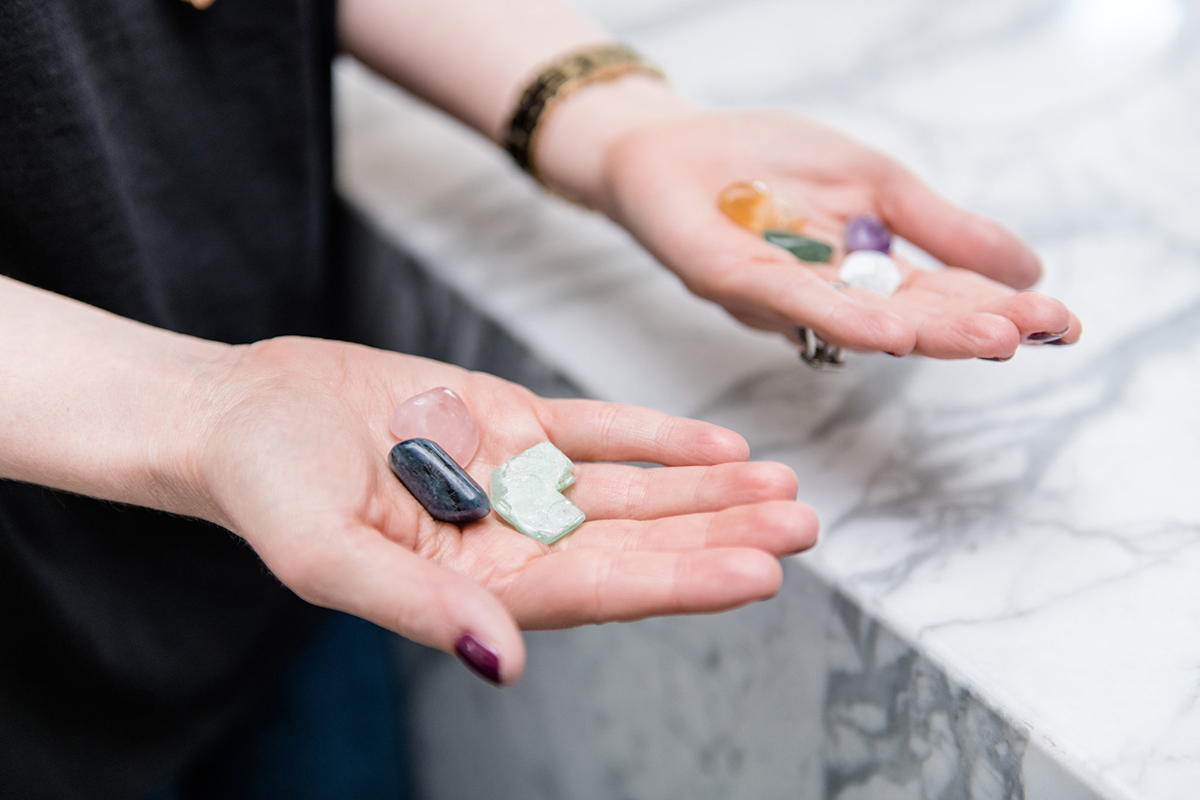 The way we live our lives today is simply no longer working. Many of us accept being "fine" or "okay" and can't imagine feeling differently.
But it doesn't have to be that way. With so many approaches to healing at our fingertips, we can decide what our own version of wellness looks like, and explore the holistic practices that can help get us there. The world of healing has so many available options, and a greater and fuller sense of wellness is possible if we discover the right tools for each of us.
Holistic healing isn't only about introducing different practices and modalities to your life. It's about reframing how we think about wellness and drawing a parallel between self-care and healthcare. That idea isn't new, it's just something we've forgotten. It's time to bring ancient wisdom to the modern world, reincorporating the time-tested methods others have relied on for so long.
I'm Stacy, founder of Hello Healing. I work with healers and individuals curious about or seeking healing.
IF YOU'RE A HEALER,
I'LL HELP YOU CONNECT WITH THE PEOPLE WHO NEED YOU MOST.
Just like with healing, marketing isn't one-size-fits-all, and you need someone who speaks your language to help you uncover strategies that feel right to you. I'll work with you to build a marketing plan that highlights your authenticity and expertise. Together, we'll develop an approach that's as unique as your business.
IF YOU'RE AN INDIVIDUAL WHO IS CURIOUS ABOUT HEALING, I'LL SUPPORT YOU ON YOUR PATH TO WELLNESS.
Healing is more accessible than you think, and becoming knowledgeable about essential oils can have a transformative effect on your health and life. Essential oils provide simple yet powerful non-toxic solutions that empower you to become the healer in your own home.
I want my clients to be open to the possibility of becoming something more than they can even imagine. For individuals to experience a sense of wellness that they didn't even think was possible. For healers to reach people who need and desire their services, and whose lives change as a result of working together.
Healing empowers us to become the best versions of ourselves. Whether you heal others or seek healing for yourself, I'm here to help you on that journey.